Annie and Bob are now
BEEKEEPER REALTY
If you're looking for Annie and Bob, you've come to the right place. We're still in the business of helping clients buy and sell their homes, but after 20 years of working for a big name real estate company, we decided to start our own brokerage. We needed a new name and thought of Annie and Bob Realty. To the point, but a bit plain. Pacieznik Realty? No chance! Hard enough to spell, let alone pronounce. What about the definition of Pacieznik in its country of origin, Ukraine? пасічник = beekeeper. Perfect. Beekeeper Realty! We're still Annie and Bob, but now doing business as Beekeeper Realty.
Featured Listings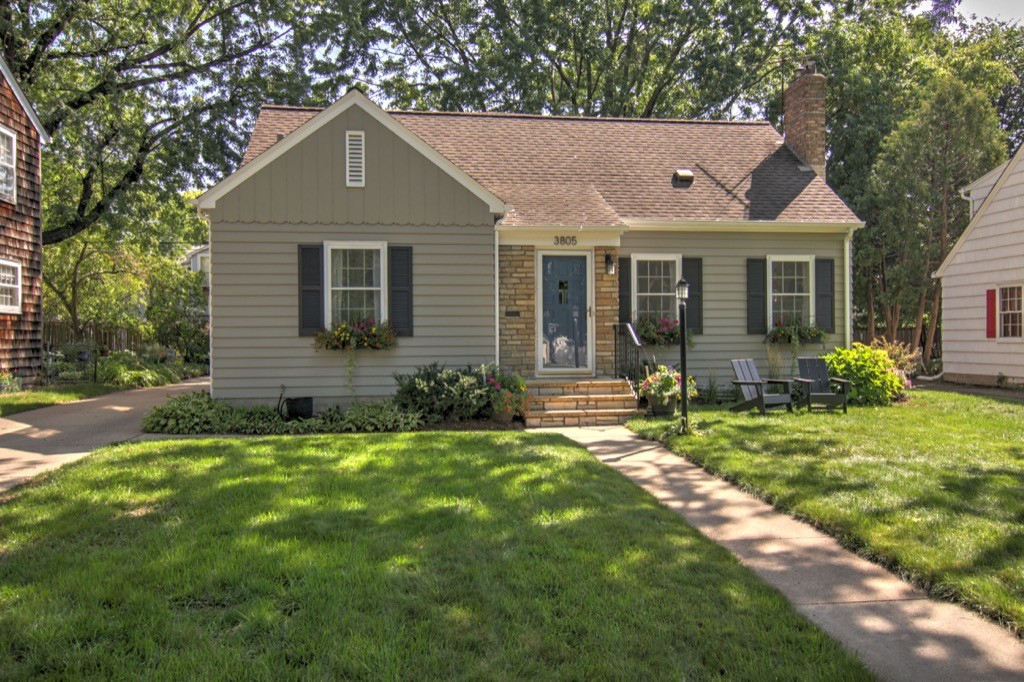 This Minikahda Vista gem has it all. Perfectly situated near vibrant Excelsior & Grand, within walking distance of Bde Mka Ska and the Minneapolis Chain of Lakes. Nestled in a quiet, upscale residential neighborhood with mature trees and abundant parks, adjacent to Linden Hills, this home has location with…
Testimonials
We have worked with Annie and Bob a couple of different times over the past 6 years. Annie and Bob have always been so helpful in our buying and selling situations. Whether we are buying or selling, we have always trusted Annie and Bob's knowledge and experience. They have been one of our best resources when it comes to everything involved in buying and/or selling a house. They are always teaching us about housing materials to look for/avoid, specifics (good and bad) about locations, answering questions about financing and much, much more. We just sold our house with Annie and Bob and had 10 offers. They were very helpful, as we went through each one, describing the details of each offer. We are currently looking for a new house in this very competitive market. Even though this is a highly competitive market, we feel very confident because we are working with Annie and Bob. They always have their clients' best interests at heart and are fighting for them every step of the way. We would recommend Annie and Bob to anyone and everyone who is looking to buy or sell a house now or in the future.
Annie and Bob are THE best! We've worked with Annie and Bob to buy and sell multiple homes and we can't say enough good things about them. Both times we bought a home with Annie and Bob, they were extremely patient and helpful as we looked at dozens of homes to find the right one. We never felt we were bothering them when we asked to see another home, and they would spend full days with us looking. When selling our home, they went the extra mile to help us prep it for sale which resulted in multiple offers within the first week and selling for more than asking price. Annie and Bob are knowledgeable about the market, extremely responsive and willing to provide their time to find your perfect home, and they excel in negotiating for their buyers. With our current home, we needed approval from 9 separate owners of their mother's home and Annie and Bob helped us make the sale happen over the course of a few months of back and forth with this family. Above all, we trust Annie Bob has our best interest at heart and we know we're in good hands when making such a big life decision. They are knowledgeable, friendly, professional, easy to work with, responsive and great negotiators. We had no hesitation in recommending Annie and Bob to several friends and family members because he's THAT good, and they have all successfully bought and sold homes with them.

I have been delighted to use Bob as my realtor for the past 12 years.  His years of experience and keen eye for detailed "potential issues" has saved me from making a mistake several times! Even if I love a property, my first thought is, "what would Bob think of it?"   Frequently I will want to see a property and Bob responds immediately, will schedule it, and also forewarns me why he thinks it will not be a good fit. If I still feel I need to see it, we go …. and he always turns out to be right!  He has taught me much, and I am a much more confident buyer than I was in the Before-Bob Era.  He took the time to understand what's most important to me, and guides me toward properties that fit my life. Buying a home is a stressful, huge decision. Bob helps ease the anxiety with his good humor and wisdom.  I love my current home, am grateful to Bob for his sage guidance, and look forward to working with him again on the next move!
I am honored to write about Bob's real estate knowledge, his generosity of time, and his patience throughout a real estate transaction. Several years ago, my 85-year-old mother wanted to sell her townhouse in Woodbury, Minnesota.
Several years earlier my father had died, and while she had a close emotional attachment to her townhouse, she no longer could maintain it. When she approached me about how to sell it, only one person came to mind: Bob. I predicted he would work with her in a way that would provide the best sell, acknowledge my mother's emotional attachment to the townhouse, and calmly navigate her through the sale process. Bob thoroughly realized all of my expectations. Ten years later, my mother still talks about how smoothly the sale went, with Bob discussing with her an asking price, Bob and Annie's careful staging of it, the ease of the townhouse's showings, and the ultimate sale and closing process. Bob knows and understands the market, he can negotiate an excellent sale price, and he garners a seller's confidence throughout the process. Most importantly, as my mother would agree, he educates his clients on each step of the process, affording them guidance when needed, yet giving them autonomy at each step. I recommend Bob to sell your home without qualifications.
I wholeheartedly endorse Annie and Bob as real estate agents. Their expertise, generosity of time, and passion gave me confidence in selling my duplex. As I prepared the property to sell, I thought about expending time and spending money refinishing floors, painting, replacing items, and making repairs. Yet Annie and Bob carefully took me step by step through the benefits and burdens of these plans. Their logic, analysis, and advice, in the end, was clearly explained, gave me confidence, and saved me time and energy. Importantly, Annie and Bob take the time to get to know you, to understand your goals, and always remain collaborative and ready to engage. Looking back on the sale, I realize thanks to Annie and Bob I felt completely informed at each stage, providing the assurance I made the correct decision. I have no second thoughts in my decision and highly recommend Annie and Bob.
I worked with Annie and Bob back in late 2000's.  I was selling my townhouse in Shakopee and moving to the east side of the Cities.  It was a buyers' market, and there were lots of town houses for sale.  Annie and Bob worked tirelessly to help me sell my house.  They hosted multiple open houses and I had a ton of showings.  Unfortunately it just wasn't a good market for selling a townhouse.  Finally, I received an offer.  Annie and Bob were able to be flexible with their fees to help sell the home and best of all help me find my new dream house that I still own today!

When I was tasked with selling my brother's house after he passed away in 2019, I needed a real estate agent I could trust and also be understanding of the difficult situation I faced. I immediately reached out to one of my colleagues at EPHS for a recommendation. Without hesitation, he told me to contact Bob and Annie. My colleague had acquired Bob and Annie's services in the past and were very pleased with their outcomes. After our initial meeting, I knew Bob was the just the person I needed to handle the real estate responsibilities I encountered. Bob was empathic and understanding of the special needs required of this type of sale. The house was not in good shape, but I felt indebted to my brother to fix it up to what he had dreamed it to be. Bob's patience and expertise at the time was exactly what I needed. After 6 long months of painting and small project improvements, Bob and Annie were there for me to put the final touches on the house. They performed on all levels: staging of the house was excellent, pricing strategy was smart, and subsequently the comprehensive marketing garnered an outstanding response. Their dedicated efforts resulted in 4 serious offers in 24 hours- all at or above the selling price. They sold the house within 48 hours! Our entire family was so happy and relieved that my brother's estate had come to such a successful end. And, we knew my brother was smiling down on us all that memorable day.
Two years after Annie and Bob help me sell my late brother's home, my wife and I looked to sell our own house in Eden Prairie and downsize our lives. We knew exactly who to turn to. Once again, Annie and Bob delivered as we knew they would. Working within a short time frame, Bob and Annie used their tried and true marketing strategies and sold our house above our asking price within a few days of being on the market. We can't say enough how appreciative we are to Annie and Bob for the personal interest they put into making sure our real estate experiences had a successful outcomes.
It was NOT a seller's market when we sold our home in Chaska and bought Bob's EP house. He was great and really helped us through that and pricing our home and making changes, walking us through possible contingencies, etc
We first met Annie and Bob through a listing they had when we were moving to Minneapolis, a city we have never lived in, from my assignment in The Netherlands. Never having met them before, I knew they were the ones for us when Annie Bob pointedly told me over the phone that that the house I was looking at was not the one for our growing family. At the time we had a 1 yr old daughter and twins on the way. Annie and Bob took the reins and went through over thirty properties for us and narrowed them down to five that they thought would work for us. I never once had to "remind them what I was looking for" as I had to do in the past with others. I made one visit to Minneapolis from Amsterdam and we found and closed our home in the same trip. I was amazed by their efficiency and how they treated clients. It was all fun and no B.S. Now, we are moving again and off to Scotland. Our house, which is the same one Annie and Bob acquired for us is SOLD. I still can't believe it, our house sold in five days! In this market – I mean come on…..five days…really? Yes! Annie and Bob sat us down and said "Here is what we are going to ask for it and here is what we need to do". Needless to say having known them for over three years now, I listened and low and behold the house was sold in five days at 95 percent of the listing price. Absolutely amazing! Melanie and I will miss the house but more so we will miss Annie and Bob. It is hard to find someone who actually listens and in the end cares about you and not just the closing. A true sign of professionalism. Annie and Bob, thanks again. We will miss you but be thinking of you on our trips through the highlands.